Bravo InstaCon @ SXSW


For SXSW 2018, Bravo wanted to generate buzz surrounding the second season of their hit show, Imposters. 360i, working with Luci Creative, Ravenswood Studio, Snapfiesta, and Highbeam Events, created a two day event at 4th & Congress Streets in Austin to allow fans the perfect opportunity to con their friends.




We fabricated three sets: Private Jet, Ice Hotel, and Luxurious Yacht, where visitors could take the ultimate selfie to trick their friends on social media into thinking they were living the high life.

The sets took into account every luxurious detail from premium leather upholstered seats inside a private jet, to teak wood finishes on their private yacht, and finally a fur parka and a cozy bed inside the ice-cube walls of the Russian ice hotel. Using Snapfiesta, we took two photos of each participant: The primary photo that captured a close up to create the "con" and a second from far away, revealing the set and parking lot.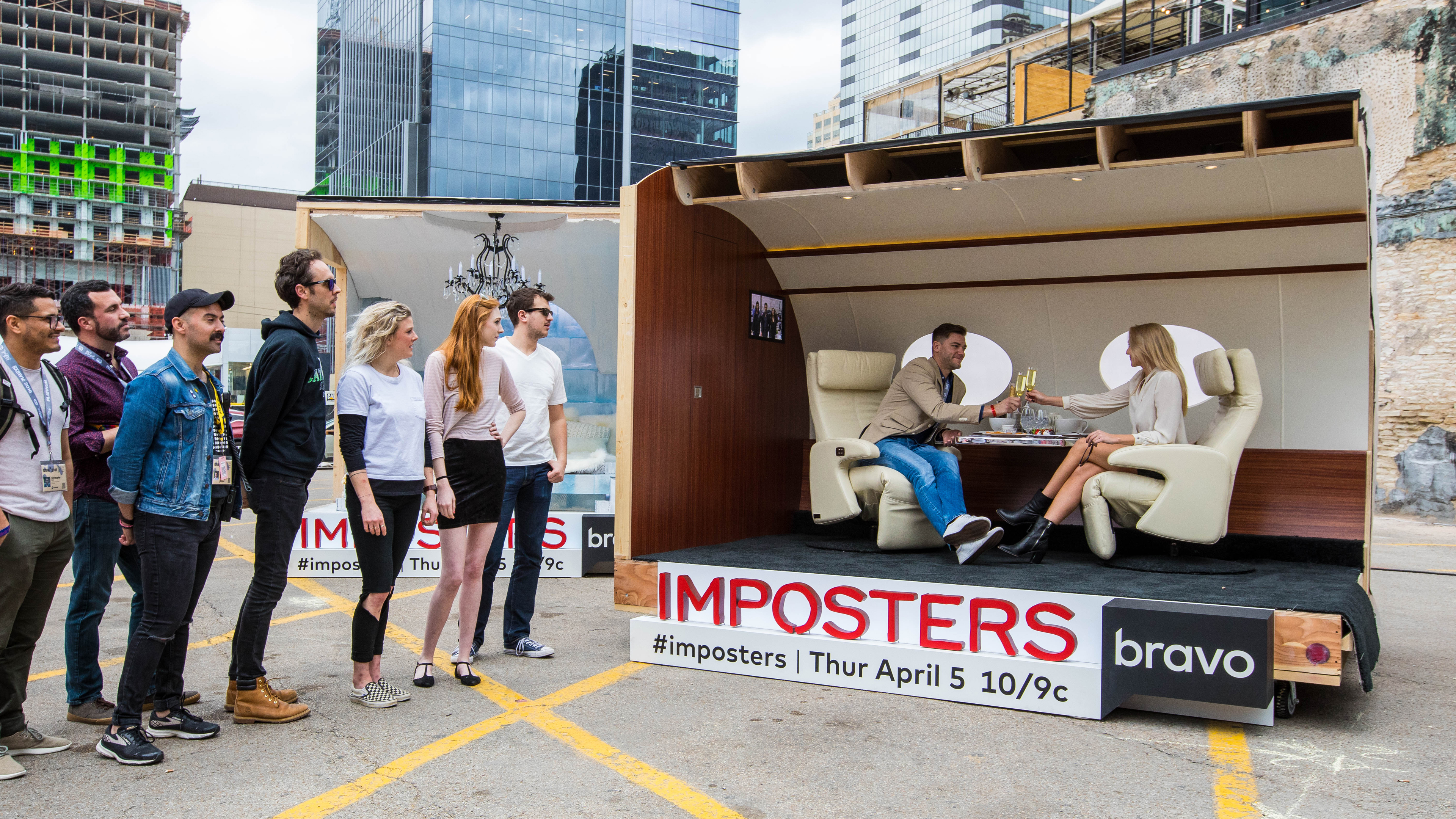 Press Mentions:
---

CLIENT: Bravo
AGENCY: 360i NY
ROLE: Executive Producer