Gap Play Your Stripes.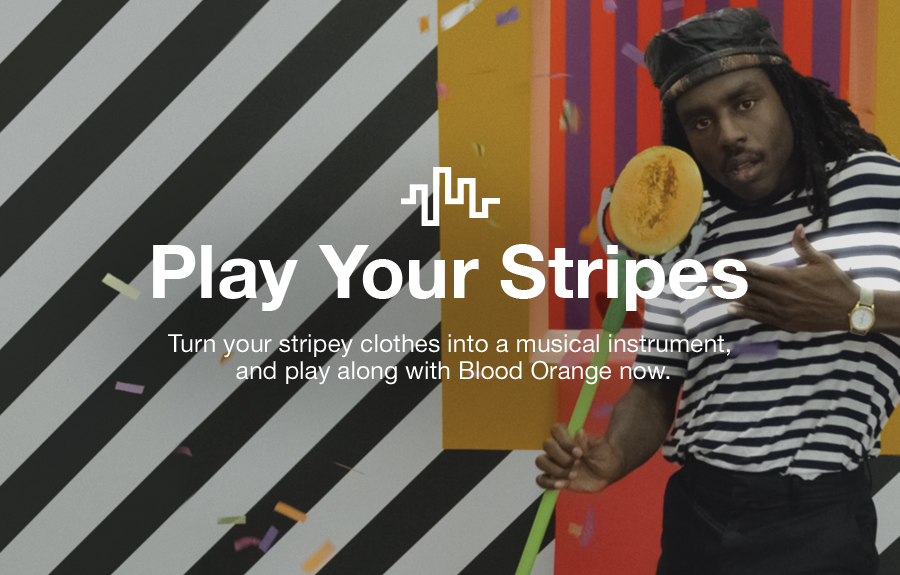 As part of the 2014 Holiday Season, Wieden + Kennedy NY teamed up with electronic artist Blood Orange for an interactive experience that allowed users to play music using the stripes on their clothes.




Using their webcam, users were invited to "play their stripes" and remix Blood Orange's "It Is What It Is" track, which could then be shared on social media.



A light version was also created for mobile

Video case study:



New Zealand-based Resn developed the experience, which lived on the Gap Holiday Gift Guide.

Press Mentions:

- PSFK
- FWA Site of the Day
- Stereogum

CLIENT: Gap
AGENCY: Wieden + Kennedy NY
ROLE: Executive Interactive Producer
PRODUCTION COMPANY: Resn