Modelo USA
Website
In 2016, MediaMonks worked under the direction of Ogilvy Chicago to design and develop a new website for Modelo. Up until the website launch, the 3 Modelo brands were positioned and promoted separately. This new website brought them together under the one roof of "Casa Modelo."

In addition to info about each one of the 3 beers, visitors to the site can also learn about the cultural heritage Modelo has, as well as both drink and food recipes incorporating their beers. Visitors can also use the interactive "Modelo Mixer" to drag and drop ingredients, occasion types, and flavors to discover recipes.

The website was built as a mobile-first experience and featuring a custom built Drupal CMS, allowing the Modelo team to be able to update and manage the site content easily.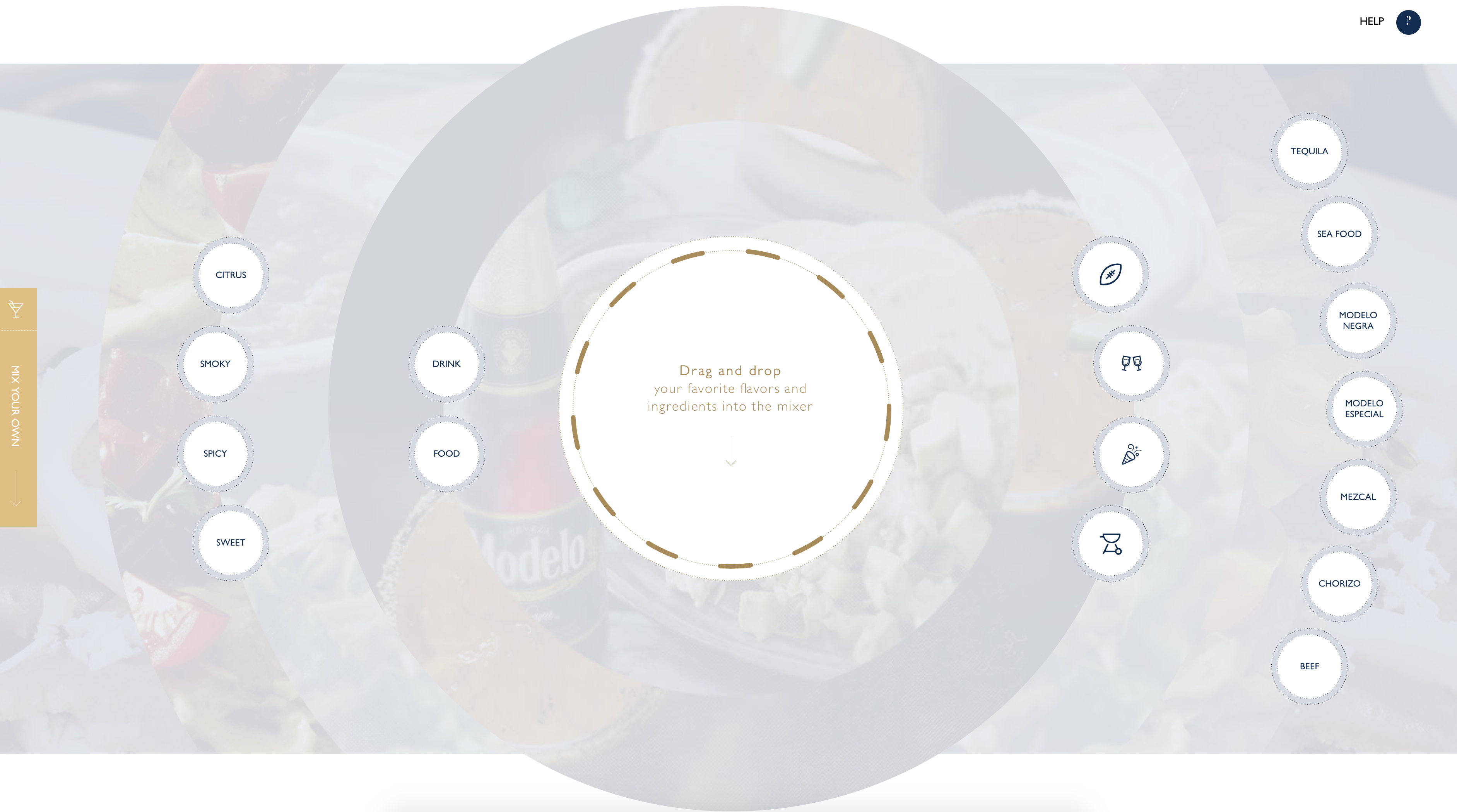 CLIENT: Modelo USA
AGENCY: Ogilvy Chicago
PRODUCTION COMPANY: MediaMonks
ROLE: Executive Producer, MediaMonks